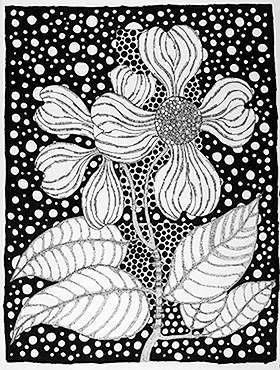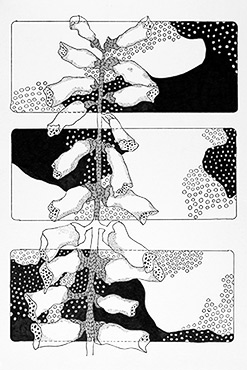 With the ambivalence of a fern not quite unfurled
Leaves startle and part, spreading to no particular rules.
There are aspects of plants that bore with clichés,
Yet others careen in bleached muslin robes
Flinging their petals into arching voids
Bedazzled by too many hues, calmed only by obsidian ink.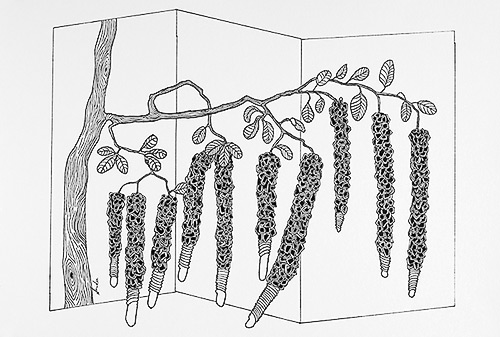 In complete contrast to my diverse painting styles, I also adore the methodical technique of pen and ink drawings. For several years my focus has concentrated on the botanical world—both imaginary and figurative. Whenever possible I include surprise details from geometrical shapes or absurd concepts that add interest to ordinary botanical illustration. My-make-believe-plants such as "The Flame," The Heart Transplant" increase the dimensions of levity that surround these hundreds of biological creations. Viewers suggest that precise pen work must make me nervous but in a surprising irony, these renditions actually relax me more than meditation.